Photo by Jack Hennessy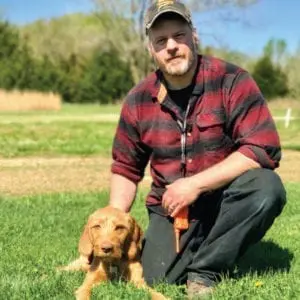 Jack Hennessy
Jack Hennessy grew up in the South Suburbs of Chicago…
True barbecue is done low and slow. Try this smoked pheasant recipe to elevate your wild game cooking to the next level.
In Kansas, barbecue is a religion. Instead of a pulpit, these devout folks gather around the barbecue pit every weekend. There are commandments to follow as well, with number one being, "Thou shalt not cover thy meat in sauce and call it barbecue."
Authentic barbecue is the art of wood smoking low and slow, imbuing meat with immense flavor over several hours. In this recipe, I am using pheasant, brined ahead of time and smoked on my Camp Chef Woodwind pellet grill. You can use an electric smoker just as well, or even a log burner. A log burning smoker will create a more smoky flavor, but is harder to control the temperature.
There are several precise steps to this recipe because the target goal is a 160-degree F internal temperature for the breasts and 180-degree F for legs and wings (160 F for legs and wings on birds is too tough and chewy). Feel welcome to finish up this long, hard-earned, and delicious dish with your favorite BBQ sauce. In this instance, I went with Bearded Butcher Blend BBQ Sauce, which nicely complimented the flavors of the brine and the mesquite smoke.
Summary of the smoke (broken down into more details below)
First half hour: legs at 160 degrees F
Next two hours: legs and wings at 160 degrees F
Next half hour: legs, wings, and breasts at 200 degrees F
Final 20 minutes (or so): legs at 325 degrees F
Ingredients for two to three servings
1 pheasant rooster, broken down
½ gallon warm water to boil the brine ingredients
½ gallon very cold water to cool the brine
½ cup kosher salt
½ cup white sugar
½ cup black peppercorns
½ bulb fresh garlic, smashed
¼ cup whole mustard seeds
¼ cup whole coriander seeds
Your favorite BBQ sauce
Cooking instructions
In a large pot or saucepan, add brine ingredients (everything but the pheasant and the BBQ sauce) to ½ gallon warm water and bring to a low simmer. Stir until salt and sugar are completely dissolved.
Remove pot from burner and add ½ gallon ice-cold water to cool the brine water. Adding extra ice cubes is fine, too. Set pot in fridge.
Add pheasant to brine pot once water is cold and allow to brine for 12-18 hours.
When done brining, thoroughly rinse off the brine from the rooster under cold water. Pat dry and place in fridge with plenty of ventilation on all sides to allow skin to dry.
Break down the pheasant according to these steps.
To smoke, set smoker or pellet grill to 160 degrees Fahrenheit and add legs and thighs. I don't cut these apart until after smoking.
Smoke legs for 30 minutes, then add wings and smoke for another 2 hours.
Turn heat up to 200 degrees Fahrenheit, add breasts, and smoke for another 30 minutes.
Remove breasts and wings and tent with aluminum foil. Turn heat up to 325 degrees Fahrenheit to finish legs, or finish legs in an oven pre-heated to 325 degrees Fahrenheit. It should take another 15-20 minutes (perhaps even 30) for legs to hit 180 degrees Fahrenheit when roasting at 325 degrees Fahrenheit after smoking for a few hours. You can also cook the tenderloins at 325 degrees Fahrenheit while finishing up legs, but will likely only need 10-15 minutes to cook tenderloins at this temperature.
When finished cooking, cut thighs from legs and cut wings to separate the drumette from the wing. In a large mixing bowl, add all pheasant parts including breasts and cover with BBQ sauce. Whisk around with tongs to coat pheasant adequately then serve.
Enjoy! Reach out to me on Instagram (@WildGameJack) with any questions or comments and be sure to check out my other wild game recipes and cooking instructions here.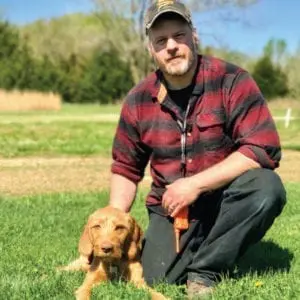 Jack Hennessy
Jack Hennessy grew up in the South Suburbs of Chicago and didn't start hunting until he attended graduate school in Spokane, Washington, at the age of 26. Hennessy began work in professional kitchens in high school but didn't start writing wild game recipes until he joined the Spokesman-Review in 2014. Since then, his recipes have appeared with Petersen's Hunting, Backcountry Journal, Gun Dog Magazine, among many others. He now lives with his wife, daughter, and Wirehaired Vizsla, Dudley, in Wichita, Kansas.